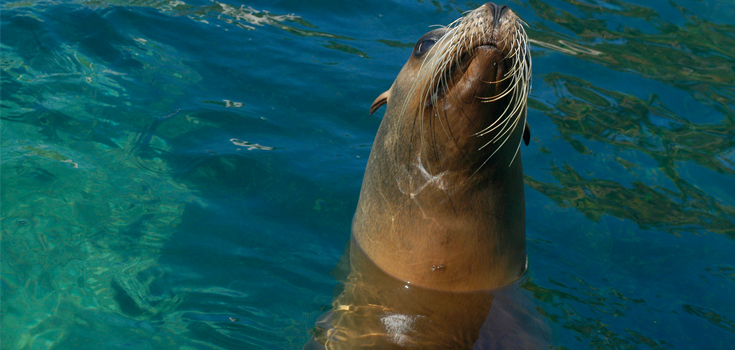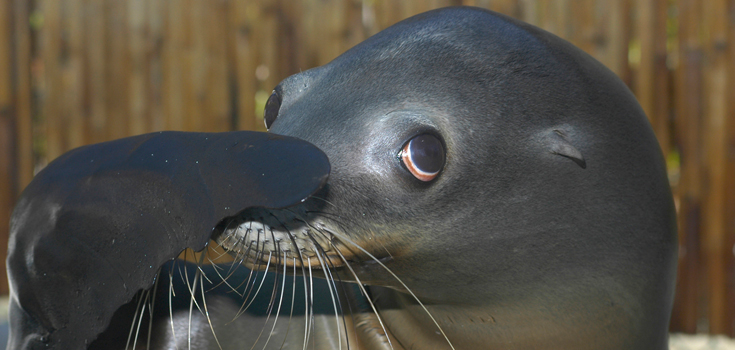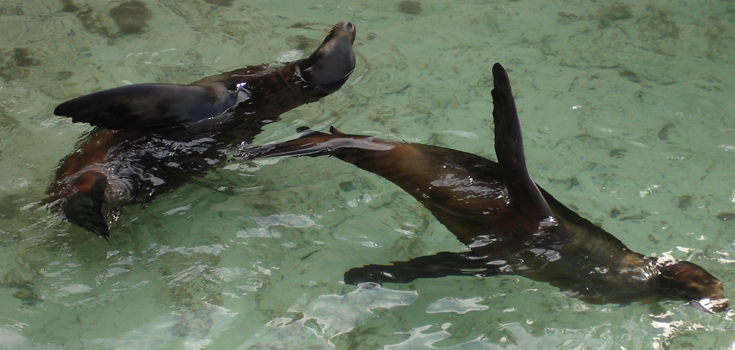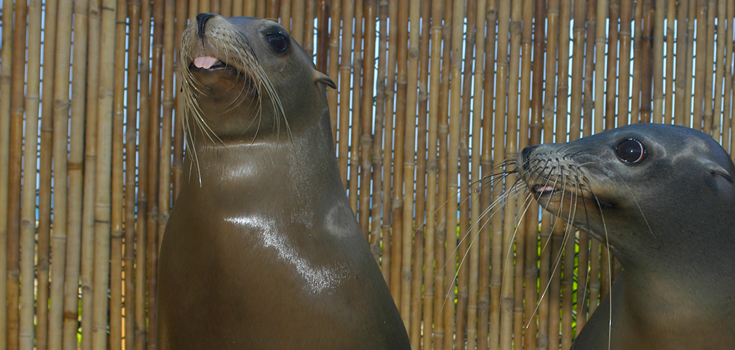 Guaranteed Low Price
No Booking Fees
Hassle Free Reservations
Limited Spaces Available! For reservations call (800) 688-5871. Spaces are extremely limited this time of year so book early to ensure the date you want.
Nassau Bahamas Sea Lion Encounter
TOUR SUMMARY
Sea lions are by far one of the friendliest and most energetic creatures of the sea. It is no wonder that we have decided to add them alongside the famously sociable dolphins. Sea lions are just as friendly, if not more! And their intelligence is also something to be wondered at! These are creatures that are quite adept at learning. Watch them dance, jump into the water, and give you heart warming kisses. The full Bahamas Sea Lion encounter features hands on contact with the sea lions, educational presentations, and plenty of fun, laughter, and adventure to make sure you will remember the amazing experience of interacting with sea lions.
Our Bahamas Sea Lion Encounter is the closest you will be able to get to California Sea Lions. The program starts off with a fun and interactive presentation that serves as an orientation to our sea lion facility in Blue Lagoon Island. You will learn all about sea lion history, training techniques, and important issues regarding sea lion protection and ocean conservation. Also, professional photography and video are available in order to keep your encounter with you for a lifetime.
Nassau Bahamas Sea Lion Encounter Highlights
Closest interaction with California Sea Lions!
Learn all about the majestic sea mammals
Sea Lions perform interactive behaviors with you
Educational presentation on the biology of the Sea Lion
Education presentation to show how you can help with efforts to protect these creatures and other endangered marine animals
How much do you spend with each sea lion?
Each person is guaranteed between 5 - 8 minutes with the Sea Lions.
How large are the ferries?
The ferries are large double deck catamarans that can carry well over 100 passengers.
What is the weather cancellation policy?
If the activity must is cancelled due to bad weather, and you cannot reschedule, you will be issued a full refund.
Where is the departure point for this tour?
Check-in instructions will be included in your activity confirmation email.
What Am I required to bring?
Please bring your email confirmation, towels and sun screen.
You are responsible of making sure you are aware of and understand all restrictions pertaining to this tour before booking online or over the phone. It is your responsibility to ensure that you are medically qualified and within any limits listed below in order to participate in this activity. No refunds will be given to those who reserve a spot and can not participate due to the restrictions listed below. For full details on our cancellation policy click here or with any questions regarding your ability to participate call our staff at (800) 688-5871 with any questions.
Tour Restrictions
Guests 8 years and older OR 48 inches tall may participate in the Sea Lion Encounter
Guests ages 8 to 12 must be accompanied by a responsible, paying adult with a ticket for the Sea Lion Encounter
Guests must have the ability to go up and down ladders to access platform
Pregnant women are not allowed in swim program
We are not able to accommodate handicapped persons in the Sea Lion Encounter
| | | | | | | |
| --- | --- | --- | --- | --- | --- | --- |
| Mon | Tue | Wed | Thur | Fri | Sat | Sun |